Photo credit: The Sixth Axis
Just like personal computers, the experience is whole and different when you have peripherals [printer, webcams, graphics tablets, etc], and to have the complete gaming experience, acquiring the needed equipment and some does add wholesomeness to the gaming experience. One of such equipment in stores now is the Instinct Esports Edition sports watch from Garmin.
Now like the previous editions of the Garmin sports watches (which have had their focus more on activities such as surfing and golf), the name implies what activity and group it is intended for: gamers, and esports!
Photo credit: The Sixth Axis
The Instinct comes with a very special feature, which is checking how the players' bodies work while they play: checking heart rates, physiological stress levels in gamers using "Body Battery": an energy monitoring feature which tracks stress levels for the day and can determine how much energy a gamer may have to play games. The Instinct also helps to track biometric data with the tool "STR3AMUP", which can be seen by viewers watching the gamers remotely.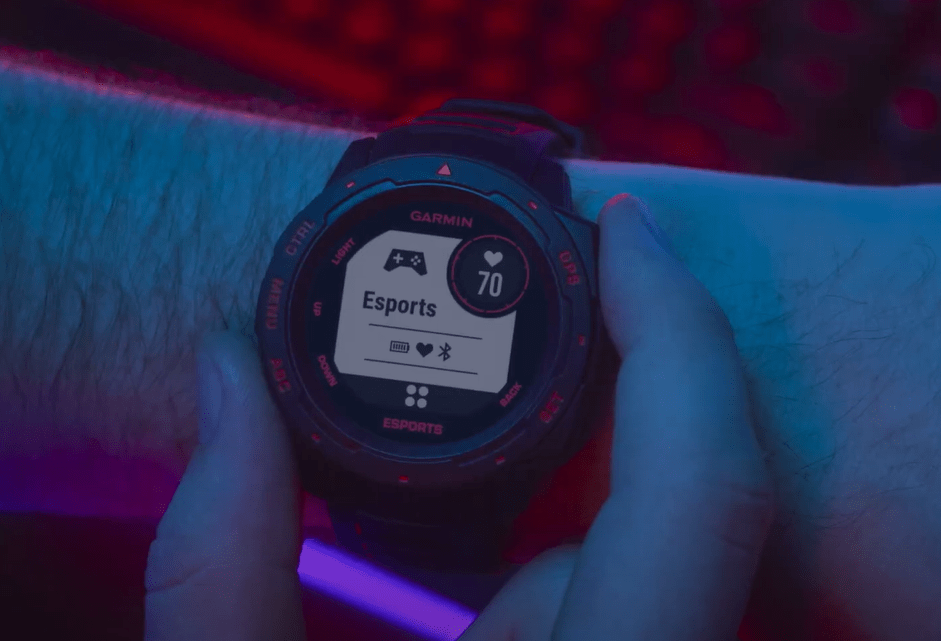 Photo credit: DC Rainmaker
With a 16 hour to 14 day battery life depending on the modes the watch may be used [GPS mode, UltraTrac mode, Esports mode, Smartwatch mode], to a 16MB history capacity, a monochrome transflective memory-in-pixel display type and a $499 AUD price tag, you are signing up for some of the best experiences in esports and sports watch usage.
Esports has helped create jobs for lots of people. Interested in knowing about the business side of esports? Listen to the Gamers Change Lives Podcast! We get experienced guests from all around the world featuring.


By Jeffrey Osei-Agyeman